Cleveland Day of .NET Review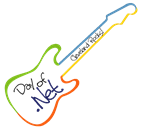 I attended the first annual Cleveland Day of .NET this past Saturday, the 17th. Other than a few Microsoft launch-type events, I've never attended an actual community get together like this before, so it was a new experience for me.
Do I think it was worth it, in terms of the time (7 AM to 6:30 PM on a Saturday with decent weather) and money (gas for a 100 mile round trip and lunch) invested? Well, lets take a look at each of the six presentations I attended and then at an overview of the whole event:
There's a few other presentations that sounded really interesting and I would have loved to see, and in hindsight I should have floated between some of these sessions to get in a little more more material. I'll have to keep that in mind for next time.
Silverlight in ASP.NET - John Stockton
IronRuby, the DLR and Silverlight - Carey Payette
A Look at F# - Amanda Laucher
Now, as for the event as a whole I'd have to give it a thumbs up. Everyone got a free, decent quality, tee-shirt upon sign-in, which was neat (standard logo + sponsors white tee). They were giving away books in nearly all the sessions for various reasons, and also gave out licenses to some nice software and an XBox 360 at the end, but I didn't win anything :(
I met a few people there from the Akron area, though I wished I would have networked a bit more. As Michael Eaton put in his review, the small hallways and constant moving of hotel staff made it tough to talk to anyone between sessions.
Attending this event has also peaked my interested in presenting on a topic at some point, perhaps starting with one to my co-workers (though I sort of did one on Linq To SQL a while ago). I'd love to have something to present, and the ability to do it, at a future event like this.
Overall I thought the event was well worth the time and money invested (it being free and getting free swag sure helped). I met some nice people and picked up a lot of new information, and I'm looking forward to attending next year.
Too bad Cleveland is the nearest .NET user group, and they usually start at like 6 PM, as I'd love to attend a few of those but scheduling is usually too tuff. That's why I'd like to get the ball rolling on the CantonALT.NET user group, so we can spark some local discussion and interest.